MaryAnne Howland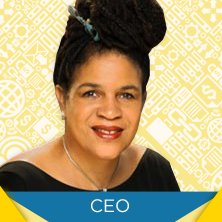 Founder & CEO, Global Diversity Leadership Exchange
Founder, President & Chief Excitement Officer, Ibis Comm., Inc.
mhowland@ibiscommunications.com
As Founder & CEO of Global Diversity Leadership Exchange, MaryAnne is the visionary and executive producer of the forum designed to advance the mission and purpose of inclusive and global sustainability.  As the CEO of Ibis Communications, MaryAnne leads a team of creative professionals who work together to provide comprehensive marketing solutions including branding, advertising, public relations, direct and digital marketing for external and internal audiences. The company specializes in bridging to new markets with innovative and inclusive communications that have multicultural and social impact.
MaryAnne is regularly engaged in leading strategy and messaging in communications.  She has been diversity and multicultural marketing consultant to well known brands such as HCA Healthcare Corporation, Pitney Bowes, Toyota, N.A., and Vanderbilt University. Ibis has worked alongside the cable and telecommunications industry for nearly twenty years with leading networks, MSOs and organizations such as Comcast, TV One, Scripps Networks, Black Entertainment Television (BET), National Association for Multi-ethnicity in Communications (NAMIC), and the Walter Kaitz Foundation.  She is a member of the NAMIC Multicultural Marketing Committee and a judge for the cable industry's annual Excellence in Multicultural Marketing Awards (EMMA).  In 2010, MaryAnne represented the cable industry as a member of the People to People Cable and Telecommunications Marketing Delegation to India.
During the Obama Administration, she has attended three White House Summits: Women and the Environment, White House Business Council, and the Green Business Summit led by the American Sustainable Business Council.  During the Clinton Administration, recognition for the success of her business led to the prestigious honor of an invitation to lunch on Capitol Hill for a White House tribute to the nation's Women Business Leaders.
MaryAnne currently serves on the board of the American Sustainable Business Council, a DC-based advocacy agency.  The mission of American Sustainable Business Council is to advance public policies that ensure a vibrant, just, and sustainable economy. She is past chair of Social Venture Network, the premiere organization of mission-driven social entrepreneurs who are transforming the way the world does business.