GDLE – NY 2014
Upcoming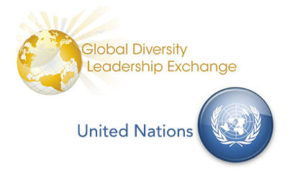 February, 2014
Launched in New York on February 1, 2012 the Global Diversity Leadership Exchange (GDLE) is an elite forum for C-Level executives from Blue-Chip, multi-national companies to listen, learn and share perspectives and experiences in leveraging diversity and inclusion to support business objectives in emerging markets. Attendance is limited to 250 participants.For the past two years, this unique convergence of commerce, culture, commitment and communications has been delivered from NYSE Euronext – the center of world finance. As part of its growth strategy, GDLE is seeking a new and neutral venue for 2014 for broadened participation to include global and multi national companies that are not NYSE-listed.
Through keynote speakers, global market case studies, social media, talking circles and more, attendees address the myths, realities and leading indicators for driving global success through diversity and inclusion.
Presenters will provide actionable strategies for:
Building global brand recognition
Anticipating and meeting customer needs
Social responsibility and sustainability
Strengthening the supply chain
Sourcing the best talent in the world
Participating companies will also be encouraged to utilize social media to engage their employees, worldwide, in this dynamic conversation.
Who Should Attend
C-Level Executives, Government Officials and Direct Reports in Business Development, Diversity & Inclusion, Finance, Human Resources, Investor Relations, Marketing, Operations, Social Media and Corporate Social Responsibility.
Individual and group registrations are available.
2013 Sponsors/Partners
New York Stock Exchange
Pitney Bowes
AT&T
General Motors
Toyota
Hewlett Packard
Fox Audience Strategy
Other 2013 Participating Companies
Brunswick Group
Deloitte Consulting
FINRA
NYSE Euronext
Prudential
UBS
U.S. Hispanic Chamber of Commerce